Rest Tester is a Java GUI program for testing HTTP requests. It was written using JavaFX.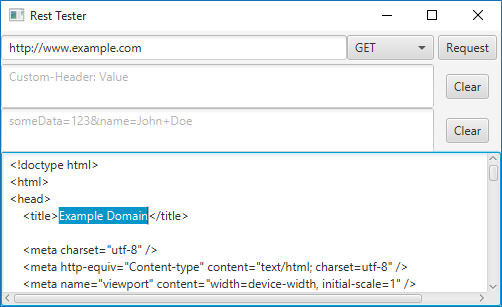 Download
Features
Test HTTP requests with GET, PUT, POST, DELETE, PATCH
Specify custom headers
Specify custom post data
View text results
Installing
You must first compile the source. After compiling you can run Main.class or you can create a .jar for convenience.
Compiling and Creating Jar
git clone https://github.com/DevDungeon/RestTester
cd RestTester/src
javac RestTester/*.java
jar cfm RestTester.jar META-INF/MANIFEST.MF RestTester
Running
java -jar RestTester.jar
Source Code